Soccer skills have as much to do with practice, dedication, and talent as they do with the right ball.
If you play competitive soccer whether in an intramural league or at a collegiate level, you'll know that you can't play with just any ball. Official matches can't start without an approved soccer ball, and it's usually one that meets FIFA standards.
FIFA sets these standards to keep all players on an even playing field. It carefully weighs, measures, and kicks every model that applies for a FIFA approval to ensure each fall within specific parameters set by the world organization.
What's the best FIFA-standard soccer ball? Let's just say that you have options.
Skip the replica ball that looks flashy but offers no precision and instead, check out our list of the best FIFA-standard soccer balls currently available.
How We Made Our Choices
The first and most essential criterion on our list of considerations is whether the ball has FIFA's stamp of approval. Soccer freaks know that the FIFA endorsement comes in two forms, and we tried to stick with the top qualification. You can learn more about FIFA ratings in the buyer's guide.
Second, we looked for soccer balls that feature durable construction. There's nothing like falling in love with a ball only to buy a new one in a few months. For us, that primarily meant a well-crafted bladder and fused seams to prevent water from destroying the ball.
Finally, we looked at the player's perspectives found in online reviews. These are anecdotal and highly subjective, but if you look closely, you can pick out themes that demonstrate what gameplay with the ball is like on the pitch. Some balls claim to have high-tech bladder construction but deal with deflation issues.
We put all the information together and weighed it to determine which of the group were the best FIFA-standard soccer balls.
Best FIFA-Standard Soccer Ball
Are you on the hunt for a ball that not only meets competition standards but will improve your game during practice? Take a look at these FIFA Quality Pro approved soccer balls to find your next ball.
1. adidas FIFA World Cup Top Glider – Telstar
[amazon box="B071H8D9FY" template= "horizontal"]
Want to play with the ball the teams used during the 2018 FIFA World Cup in Russia? Then you need the Adidas Top Glider Telstar.
As it was the choice model for the last World Cup, the quality of the make and FIFA's approval of the ball go without saying.
The consumer version of the Telstar is a training ball featuring a machine-stitched design. Beyond the quality of the ball, it's the graphics that make it a winner among kids, teens, and adults about to hit the field for practice or a match. Those who own it say it feels roughly the same as the match ball.
You'll need a pump to inflate the ball because it arrives flat, and a weak pump could damage the integrity of the ball for play.
You can buy the ball as a Size 4 or 5, which makes it suitable for kids.
2. Under Armour Desafio Quality Pro Approved Match Play Soccer Ball
[amazon box="B017ES4DDA" template= "horizontal"]
Under Armour's Desafio balls are a FIFA quality and pro-approved soccer ball suitable for match play.
The ball bears the FIFA Quality Pro standard, which means it passed seven exacting tests before hitting the market.
It features a hand-stitched construction as well as a latex bladder for improved touch and feel. It also comes with a textured PU cover to improve flight control.
Players say that the ball flies true and benefits from great touch. However, if you have the cash and access, it is worth upgrading to the Under Armour NASL Official Match Soccer Ball.
3. Senda Volta Premier Soccer Ball
[amazon box="B01AY4OQDS" template= "horizontal"]
The Senda Volta soccer ball conforms with FIFA Quality Pro Match standards because it focuses on creating a ball suited for professional (or high-level) performance.
The entire construction of the ball is unique compared to standard soccer balls found on the market. Rather than relying on stitching, the manufacturer uses thermal bonding to construct the ball. A thermal bond beats stitching because it allows for maximum accuracy.
It also allows in only a minimal amount of water, so you can keep playing in wet conditions without worrying about the quality of your gameplay.
The casing is textured, which Senda says improves both touch an accuracy. It should fly true with almost every kick.
We also like that the ball features a reinforced bladder. One of the most common problems seen with soccer balls purchased on the consumer market relates to inflation—or a lack of it. The reinforced bladder means you can play for hours without worrying about air retention.
A third characteristic that sets the ball apart is Senda's commitment to Fair Trade practices. A Fair Trade soccer ball means that every facet of the ball from materials to labor are fairly sourced. The people who made the ball work in good conditions and receive fair compensation for their work. It also means no child labor contributed to the manufacturing of the ball.
Those who buy the ball say it's the best ball on the market. They say the expense is high compared to other options, but the play offered and the confirmation that the ball comes from sustainable sources makes the budget more than worth it for committed players.
4. Under Armour NASL Official Match Soccer Ball
[amazon box="B0773MS9YZ" template= "horizontal"]
The Under Armour NASL Official Match soccer ball is what the title states—the official National American Soccer League match play ball.
The NASL complies with FIFA standards, and the standard ball comes with the FIFA Quality Pro stamp of approval.
Like other Under Armour balls, it features a hand-stitched outer construction for quality. It also includes a textured cover that improves flight control. Latex bladder construction also enhances touch. All in all, you should receive an excellent play experience from the ball.
Players say that the ball feels heavier than Adidas or Nike soccer balls. However, the opinion is likely a personal experience, an issue with inflation, or they wrongly compared it with non-FIFA standard balls. Any product with the FIFA Quality Pro stamp will only be minutely lighter or heavier than another FIFA Quality Pro ball by design.
More people report an issue with the bladder on Under Armour soccer balls compared to other brands like Senda. The same is true of the NASL Official Match ball. However, it is also worth noting that all match balls deflate over time, so the issue would appear over and over again no matter what you buy.
The ball falls in a category that makes it more expensive than replica balls but significantly cheaper than other high-quality products. Players say it is worth the upgrade because the tactile surface provided by the textured cover is invaluable.
5. Wilson NCAA Forte Fybrid II
[amazon box="B07BCBLLGG" template= "horizontal"]
The bladder found on the Wilson NCAA match ball is also of better quality compared to Under Armour balls and particularly compared to any replicas. The advanced construction offers a stable round shape. However, as all balls do, it will eventually suffer from issues with deflating.What do customers think? They usually recognize that they got what they expected from the ball. They think it's sturdy, offers a heavy feel, and is just responsive enough for gameplay.
6. Mikasa PKC55-BR Kick Off Brilliant Soccer Ball
[amazon box="B00091PQRM" template= "horizontal"]
The Mikasa PKC55-BR Kick Off Brilliant ball is a FIFA-approved soccer ball designed for international league use. It comes with a hand-stitched while the cover and relatively quiet accent graphics compared to many of the other options on the market.
The ball is a relatively old one, and its initial design debuted for the 2002 World Cup hosted by Japan and Korea. However, you may find yourself with an updated Mikasa design. It all depends on where and when you purchase the ball.
Why buy this one? The age of the design means you can buy a FIFA approved ball for significantly less compared to other FIFA standard soccer balls. Many of the customers who buy the ball would otherwise purchase an inexpensive product at their local superstore but found the slight upgrade to be worth the expense.
Soccer Innovations Graffiti Style FIFA Approved Street Ball
While we wouldn't use the Soccer Innovations Graffiti Style ball on match day, it is a fantastic ball to play around with on the street, particularly for those with interest in freestyle.
Soccer Innovation's ball catches the eye and refuses to let go. The bright neon colors and geometric patterns make it easy to keep an eye on the ball. However, it is missing the geometric patterns that beginner and intermediate players might rely on to learn accuracy and improve precision.
Although the precision points disappear on the surface of the ball, the covering matches that of a high-end match ball. The outer casing features a texture material that protects it from water and puncture. We like that it's a thermo-bonded construction because the feature usually eludes cheaper products and street balls.
It may not look it, but it is FIFA approved. Players say it is very durable as a street ball or on the grass. Of course, it will take a beating if you play hard on the concrete or rough terrain. However, the expense makes it somewhat replaceable.
7. Nike Soccer Ball Ordem 2
[amazon box="B00K7FKHDS" template= "horizontal"]
The Nike Ordem 2 is a high-end ball that comes with FIFA approval and is an official match ball—not a replica.
The specs found on the ball are some of the most impressive on the list. The construction features a cross-linked, nitrogen-expanded, three-layer case that offers the perfect amount of foam for maintaining a precise shape and executing exact control.
Nike says the Ordem 2's bladder features a six-wing carbon latex air chamber. The goal of such a complex bladder is unparalleled acceleration while maintaining flight control that screams "professional player."
We particularly like the graphics. The design rings true to the traditional soccer ball, but that doesn't mean the graphics are dull. Instead, it creates a flickering effect that makes it good looking and easy to spot as it flies through the air.
Is the Ordem 2 worth all the extra cash? People who live and breathe soccer say "absolutely." You get what you pay for, and the Nike Ordem 2 is proof.
8. SELECT Numero 10
[amazon box="B007787X7Q" template= "horizontal"]
The SELECT Numero 10 is an affordable offer from SELECT's otherwise high-end range. There are two versions of the ball, but only one is FIFA approved while the other is IMS approved.
The FIFA-approved Numero 10 offers a PU synthetic level outer with 32 hand-stitched panels. All this covers a Zero-Wing latex bladder, which features high-performance latex that improves flight and bounce. Unlike other balls, it also comes with a 2 mm neoprene backing to offer a softer feel when the boot connects with the ball.
In addition to the FIFA approval, the ball is also a suitable candidate for high school, club, and collegiate level soccer. We particularly like that it's available in so many colors including:
White/Black/Gold
Pink (The Cure)
White
Yellow/Orange
White/Green
White/Maroon
White/Red
White/Royal Blue
The Numero 10 is a solid ball with all the approvals required for match play at any level, but it is not a genuine match ball, which you'll find reflected in the budget. Players say that these are great personal soccer balls with the perfect weight and excellent air retention.
Ultimately, the SELECT Numero 10 is the perfect step between a mid-range ball and a high-end match ball like the Select Super.
FIFA Quality: A Buyer's Guide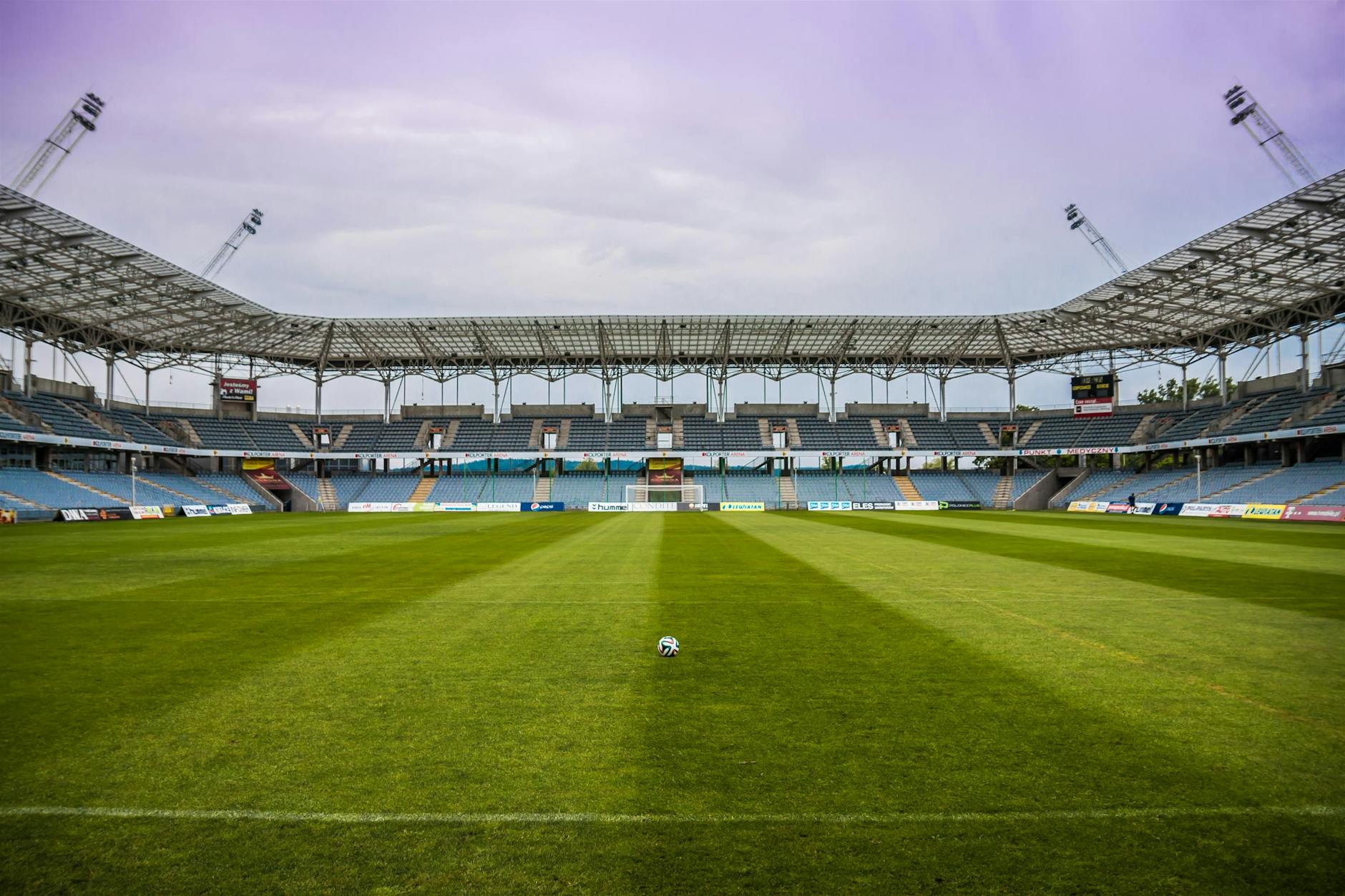 Image Source: Pexels
FIFA sets industry standards for products suitable for use in confederation games. These standards come from research and testing aimed at improving soccer equipment and raising the level of the game.
The most significant function of FIFA standards is to ensure consistency for players around the world. Only outdoor soccer balls that benefit from rigorous testing against FIFA's quality standards may bare the logo and official markings.
Balls that meet the standards have a FIFA Approved logo on the box and often on the ball itself.
When Do You Need a FIFA Approved and Inspected Soccer Ball?
Legally, any match that takes place as part of a FIFA competition or a game that falls under the Confederations must use a FIFA-standard soccer ball.
While they aren't a strict requirement for practice, athletes prefer using FIFA-approved products because it allows them to become intimately acquainted with the size, weight, and materials of the ball. It removes any surprises from the competition. FIFA-approved soccer balls are also typically better quality, which allows players to work with the ball rather than fight against it.
What Does FIFA Test?
When testing outdoor footballs (soccer balls), the ball must meet the following standards to be FIFA Quality Pro:
Weight
Shape
Size Retention
Circumference
Sphericity
Water absorption
Loss of pressure
Rebound
A FIFA Quality soccer ball undergoes less rigorous testing. Inspectors test only these issues:
Weight
Rebound
Water absorption
Sphericity
Circumference
Loss of pressure
FIFA performs each of these tests according to a set of standards. The tests must also occur in the right setting, usually a room temperature of 20 degrees Celsius and 65 percent humidity.
The essential qualifications for a FIFA Quality Pro soccer ball in Size 5 are:
Weight: 420-445 grams
Circumference: 68.5-69.5 cm
Sphericity: 1.5 percent max
Loss of pressure: 20 percent max
Water absorption: an average of 10 percent, not to exceed 15 percent
Rebound at 20 degrees Celsius: 135-155 cm
Rebound at 5 degrees Celsius: minimum 125 cm
Shape and size retention after 2,000 kicks: max 1.5 cm increase in circumference, max 1.5 percent deviation on sphericity, max 0.1 bar change of pressure
FIFA Quality balls in Size 5 must meet the following measurements:
Weight: 410-450 grams
Circumference 68-70 cm
Sphericity: max 1.8 percent
Loss of pressure: max 25 percent
Water absorption: 15 percent average, not to exceed 20 percent max
Rebound at 20 degrees Celsius: 125-155 cm
Rebound at 5 degrees Celsius: minimum 115 cm